We love dining outside, then lounging by the fire under the stars. Our mohair blankets are divine to snuggle under inside, and even better to snuggle up under outside.
When you have friends over, take a moment to style your outside room with accessories. We know some people keep a basket of throw blankets handy by the fire, ready to pass around as the evening gets a little chillier. (You might prefer to use a smaller knee-rug size mohair blanket if you plan to have a basket of them on hand)
Or perhaps you may simply borrow inside throw blankets for your outside room.
This garden in Auckland, New Zealand is one of our favourites. It has a lovely sunny lounging area, between the casual family living spaces and the pool. You then take a few steps down to a dedicated outdoor dining space with BBQ and fire. We played around with different options here, and had a few problems choosing our favourite. It was a tough choice between the more natural colored mohair blankets working with the rugged stone walls and natural palette of the space, or the contrast of the bolder hues of the 'Picasso' mohair throw blanket.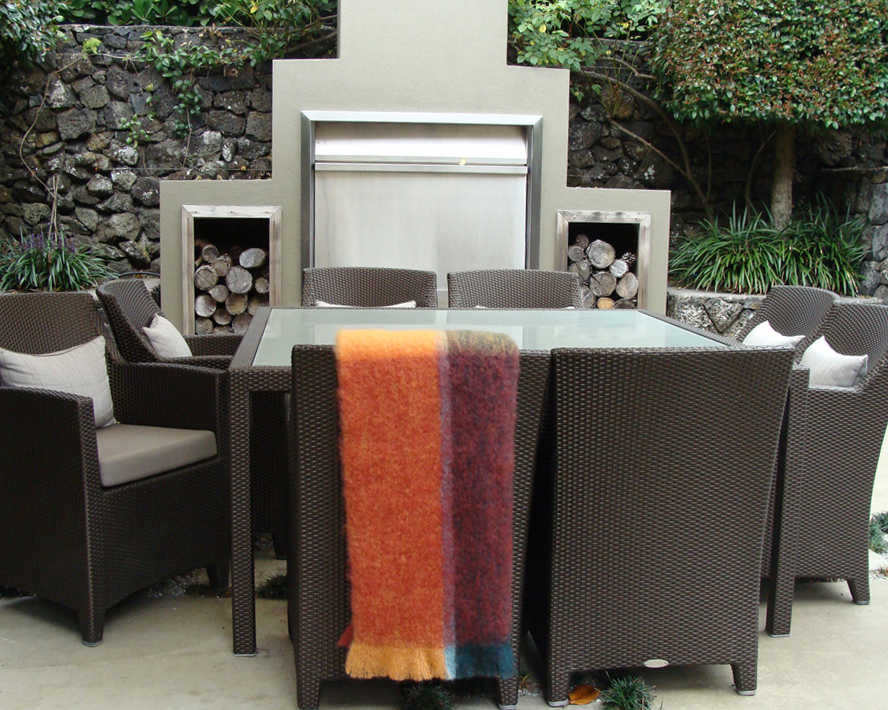 Either way...once it was dark only the luxuriously soft feel of the blanket and the twinkle of the stars really mattered!