Our Mohair Blankets are magical. A wonderful natural product in exquisite colors woven into a luxurious throw blanket.
New Zealand is a faraway country famed for its outstanding natural beauty, and all those sheep. But mohair comes not from sheep, but instead it is a luxurious fiber farmed from Angora goats.
The exquisite downy finish on the mohair throw blankets we sell is generated by an ancient manufacturing process. The centuries old brushing technique using dried teasels of the thistle plant and creates mohair blankets that are exceptionally light and downy.
The exquisite hues of the resulting blankets, and their fabulous soft feel are not the only reasons to choose a mohair throw blanket. It is such an amazing fiber with fabulous features including:
Mohair gives superb insulation, so our blankets are incredibly warm yet light;
Mohair is durable, strong and resilient, meaning these luxury blankets and throws will last a lifetime;
Mohair is non-irritating, so it does not have the "itch" factor some people can experience with a wool blanket;
Mohair takes dye exceptionally well, giving fade-resistant, deep lustrous colors; and
Mohair is naturally flame resistant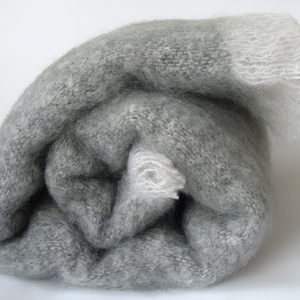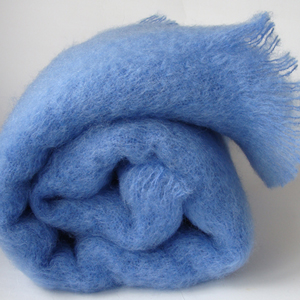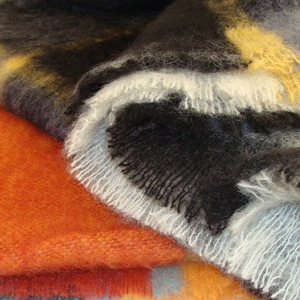 Our mohair throws and blankets are available in various options. Choose between single colour mohair throws and check or plaid mohair blankets. There is a dazzling array of single color hues, and they are available as smaller mohair knee rugs or standard size mohair throw blankets. The Mohair Plaid blanket collection is a small designer collection and these are absolutely not your usual check blankets!
You may pay a little more to experience such a luxurious bed throw, but as the saying goes..."quality remains long after the price is forgotten".