Are you a 'folder', a 'scruncher' or perhaps more of an 'artful draper'?
There are so many ways to use a mohair throw blanket to decorate your bedroom, lounge or snug. Here, we take a look at one mohair blanket and play with the ways you could arrange it. When flipping through our Pinterest page, you will see many casually draped throws, yet in my own home that just seems to look messy and I end up folding the throw neatly and placing it on the corner of the bed or across the arm of a sofa.
There is no right or wrong - it is all about personal preference. Take a look at the ways we have arranged this 'Picasso' mohair blanket (from the 'Designer Check Throws in Mohair' range).
Which way do you think looks best?
Mohair throw blanket spread across a bed
Mohair blanket casually draped over a bed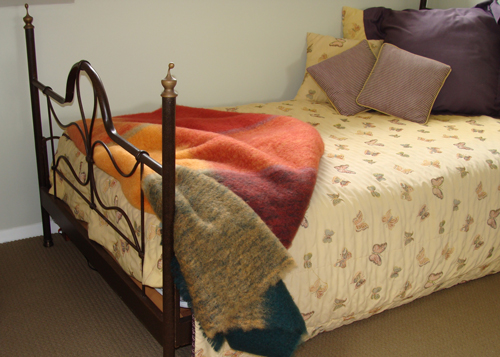 Mohair throw folded over a bed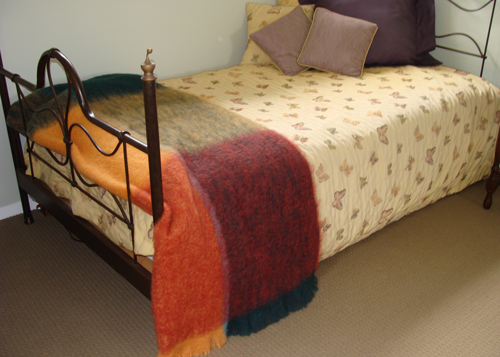 The same Picasso mohair blanket placed over a chair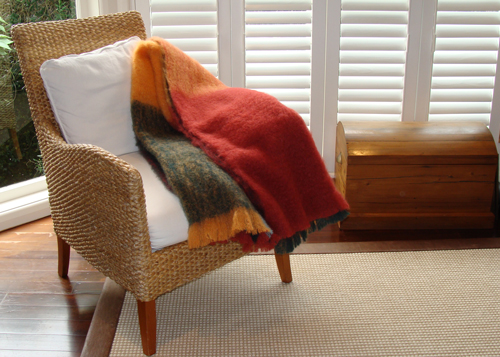 Picasso Mohair throw neatly folded