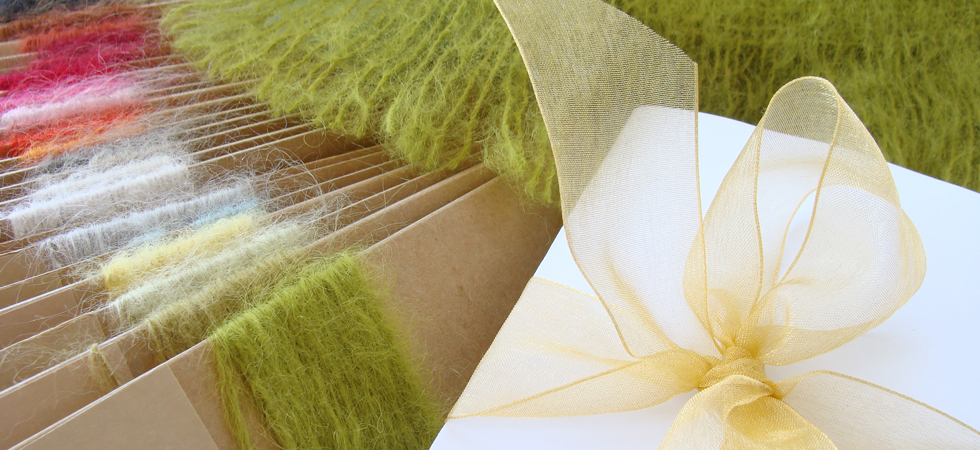 Pure luxury that will last a lifetime....what more could you want? Mohair throws and blankets make the perfect gift, often chosen as wedding gifts, to celebrate a special event or to wap them up in your love when you can't be there.
If you are unsure of the color, why not give a gift voucher/certificate. You give pure luxury and they get to choose the color. Simply fill in a few details, and they will be notified by email.
Gift Wrapping
You may prefer to choose a color yourself. When you purchase one of our lovely throw blankets as a gift, we offer FREE gift wrapping and a gift card. We do not include any invoice or payment details with your gift, just your beautiful luxurious gift, beautifully wrapped.
Simply let us know what you would like written on the card (including who you want us to say it is for, and who it is from).
Please add the text for your card in the comments section of the payments checkout process.